After a successful period of orientation, Danish Commercial Industries Federation (DI Handel) and logistics development organisation Greenway Logistics formalised cooperation to support members of DI Handel in logistics.
Greenway Logistics organises the logistic benefits, bundling and innovations for groups and individual companies in the Fashion, Sport and Lifestyle branches. Greenway Logistics started this concept in The Netherlands in 2008, for the Danish branch organisation for fashion and textiles (DMOGT) in 2017 and for the Danish branch organisation for sports (Sportsbranchen DK) in 2018, and is currently working for a number of similar organisations in four countries; The Netherlands, Belgium, Sweden and Denmark.
Apart from advising and supporting members on all logistic issues, Greenway Logistics has developed a number of innovations which will benefit the members of DI Handel. Greenway Logistics is also involved in multiple projects in the field of sustainability in transport and logistics. Areas where Greenway Logistics is already successful are for example bundling at source warehouses (mainly China), e-commerce, sample shipments and outsourcing of warehouse operations.
DI Handel is a trading community of the branch companies in The Confederation of Danish Industry (DI). The 1800 members of DI Handel are Danish trading companies selling everything from liquorice, rubber boots and soap to sand, steel and machinery. For all Danish companies, trading is something – whether it is products or services. DI Handel provides trading companies with the best possible conditions and helps members to be among the best trading companies in the world.
Both Greenway Logistics and DI Handel look forward to this cooperation.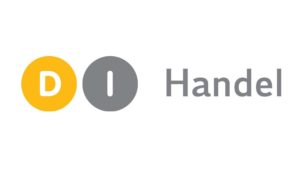 Offentliggjort den: 21.01.2020